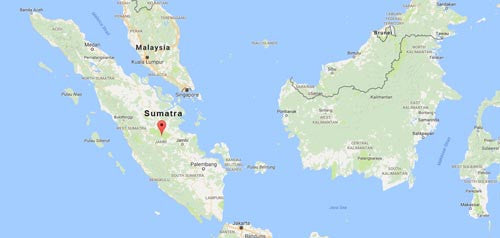 Decaf Sumatra / Decaf Espresso 1 lb
Regular price $18.00 Sale
This Traditional-Roast Decaf Sumatra is a star in our line up. Its richness and pungency makes the mouth water. It is bold and spicy, grounded and warming. 
With spicy bold flavors of pipe tobacco and pine, it holds up great under milk and we use it in our iconic espresso blend.  If you're looking for a heavy-handed coffee to brew at home, this is the one for you. 
Historic Notes
The Lintong Tiger is the highest grade of specialty coffee available from Sumatra: certified Grade 1, TP (Triple Picked), meaning it has been rigorously sorted by hand to remove any natural defects and ensure the best quality lots.
Sumatra is the second largest island in the Republic of Indonesia and historically a major player in the world coffee trade. It was here along with Java, Sulawesi and Timor where Dutch colonial traders first introduced African arabica coffee trees in the 18th century.